Our Story
Sheng Siong Supermarket, born and bred in Singapore, was founded in 1985 by the Lim brothers (Mr Lim Hock Eng, Mr Lim Hock Chee and Mr Lim Hock Leng). Before, the Lim brothers were helping out at their father's pig farm in Punggol. Due to an over-supply situation, Mr Lim Hock Chee and his wife rented a stall at one of the now-defunct supermarket chain stores in Ang Mo Kio (BLK 122 Ang Mo Kio Ave 3) to sell chilled pork. Just when the couple managed to clear the excess stock, their store owner (the supermarket chain) ran into financial problems and put up the various stores for sale to existing tenants or other market players, including the one where Mr Lim Hock Chee and his wife were manning the pork stall. With the government phasing out pig farms, and with seed capital from their father, Mr Lim Kim Siong, the Lim brothers took the plunge and ventured into the retail business by taking over the store at BLK 122. This became the start of their Sheng Siong venture. The original store remains operational today.
From our humble roots starting as a small provision shop in Ang Mo Kio, Sheng Siong has grown to become one of Singapore's top retailers, with over 50 stores island- wide today. Sheng Siong is also listed on the Mainboard of the Singapore Exchange since 2011.
Our supermarket/ grocery retail stores are primarily located in the heartlands ofSingapore, and are designed to provide our customers with both "wet and dry" shopping options, includinga wide assortment of live, fresh and chilled produce, such as seafood, meat, fruits and vegetables, inaddition to processed, packaged and/or preserved food products as well as general merchandise such astoiletries and essential household products.
Over the past decade, we have begun developing a selection of housebrands to offer our customers quality alternatives to national brands at substantial savings. To date, we have over 1200 products under 18 housebrands, ranging from food products to paper goods. These products are developed with a key focus on safety, quality, health and nutrition, and value-for-money.
In 2014, we started our "allforyou.sg" online shopping platform for groceries, which offers e-commerce services in almost all postal districts in Singapore. Here, we embarked on our omni-channel retail journey to become not only your preferred brick-and-mortar supermarket, but also one of the best online supermarkets in Singapore.
We may not be the cheapest supermarket in Singapore, but we stay committed to provide our customers with safe and quality products that are value-for money and excellent service.
C M M Marketing Management (CMM), the sister company, was incorporated in the year 2000, to serve as the warehousing and logistics arm of Sheng Siong Supermarket. Over the years, it gradually became the corporate headquarters of all the related companies and provided backend support to Sheng Siong Supermarket. Functions carried out at CMM include purchasing, marketing, administration, finance, information technology and human resource management.
To support our retail operations, we built a customised central distribution centre in Mandai Link. Construction of this corporate headquarters-cum- warehousing and distribution centre was completed in 2011, allowing us to leverage on an extensive distribution network, food processing capabilities and warehousing facilities thereon. The new Distribution Centre aim is to supply around 70% of the goods to the retail stores, when it becomes fully operational.
In March 2013, we received HACCP certification for our processing of fish, seafood, meat and vegetables from the receiving of raw materials, storage, processing, packing and transportation of finished products. Our repackaging of dried food from the receiving of raw materials, storage, repacking and transportation of finished products, as well as the receiving, storage and transportation of frozen food and fruits were also HACCP-certified. With further training, sharing of knowledge and upgrading of our handling processes, we attained ISO 22000:2005 Food Safety Management System certification since early 2016.
Towards the end of 2014, the Group entered into a conditional joint-venture agreement with Kunming LuChen Group Co to operate supermarkets in China. Our subsidiary, Sheng Siong (China) Supermarket Co., Ltd., unveiled its first overseas venture in Kunming in November 2017, spanning a retail space area of 50,000 square feet.
With consistently strong financial results and active involvement in community, our Group has gained much recognition in the marketplace. Recent awards won include "The Enterprise of the Year Award", "Innovation Excellence Award" and the "Best of the Best" retailer in Singapore.
As a born-and-bred-in-Singapore enterprise selling daily necessities, we strive to continuously offer communities quality products at reasonable prices together with good service, in order to create value for our customers, such as direct bulk purchasing, supply chain management and adoption of technologies to increase our productivity.
Our Management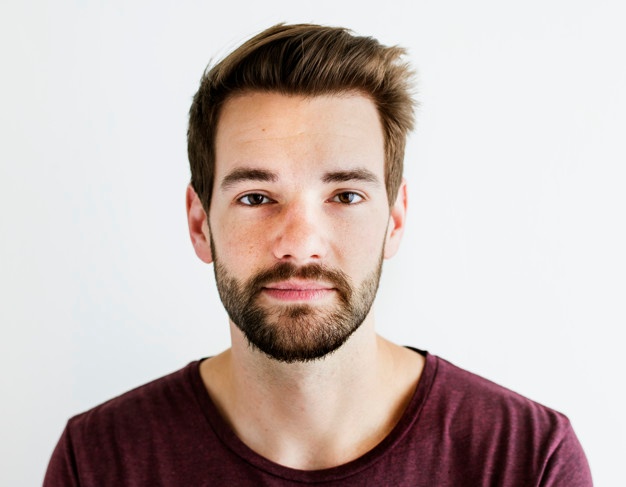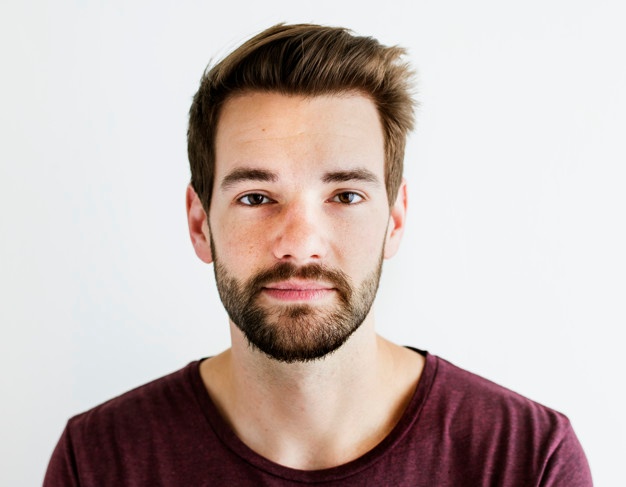 Tan Ling San
Vice Chairman / Exec. Dir.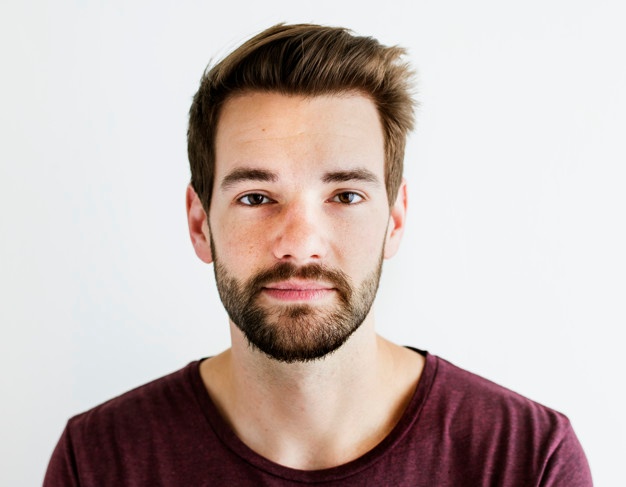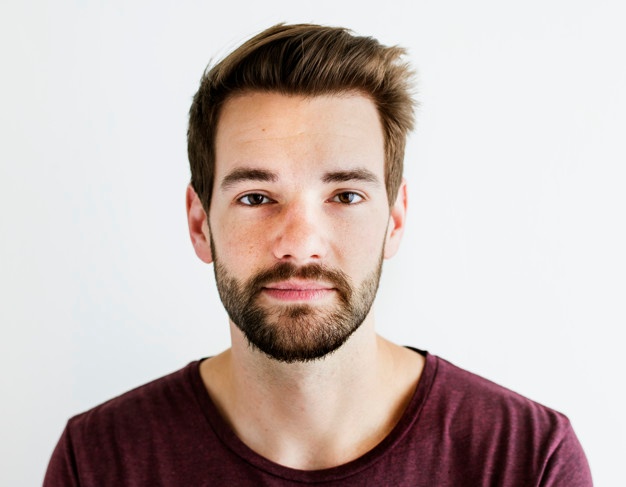 Lim Hock Leng
Managing Director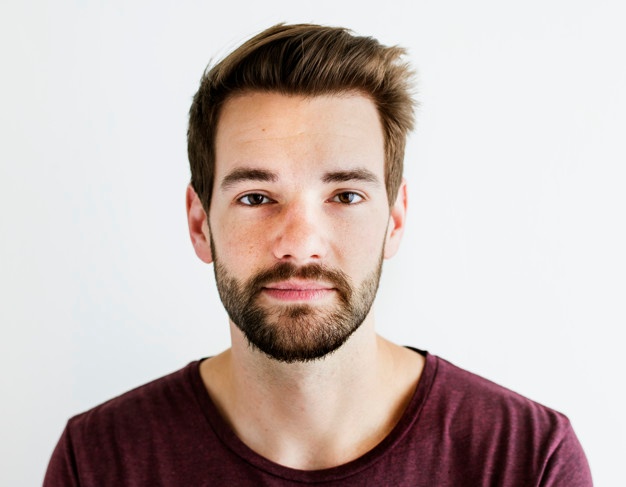 Lin Ruiwen
Executive Director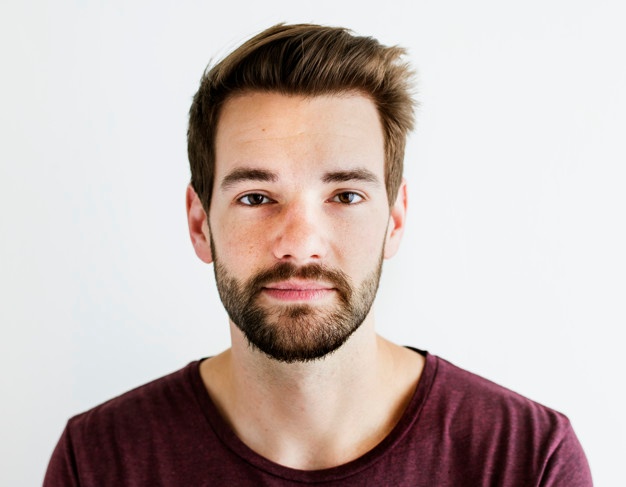 Goh Yeow Tin
Lead Independent Director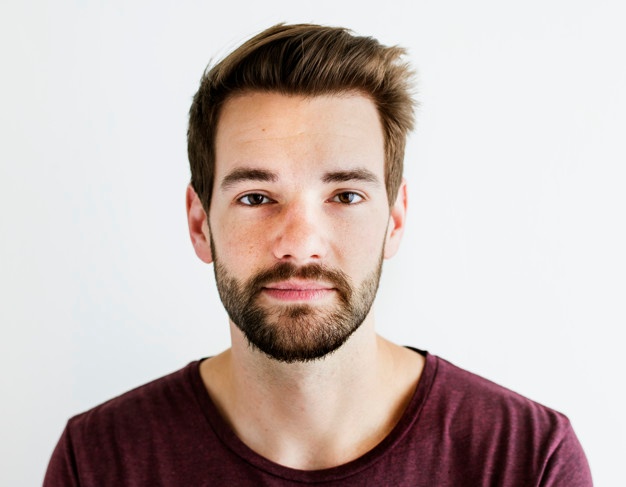 Jong Voon Hoo
Independent Director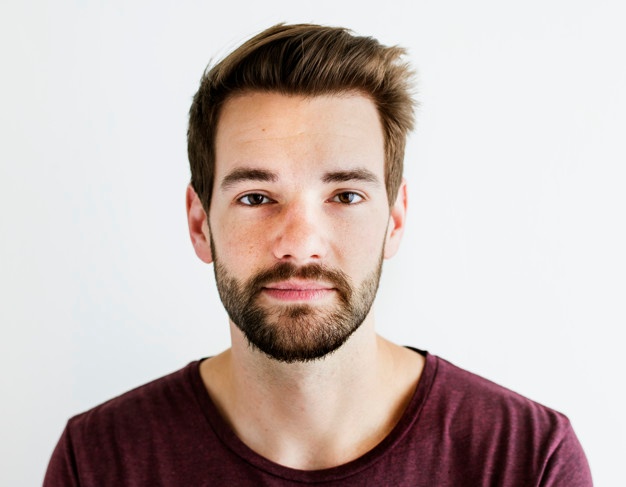 Francis Lee Fook Wah
Independent Director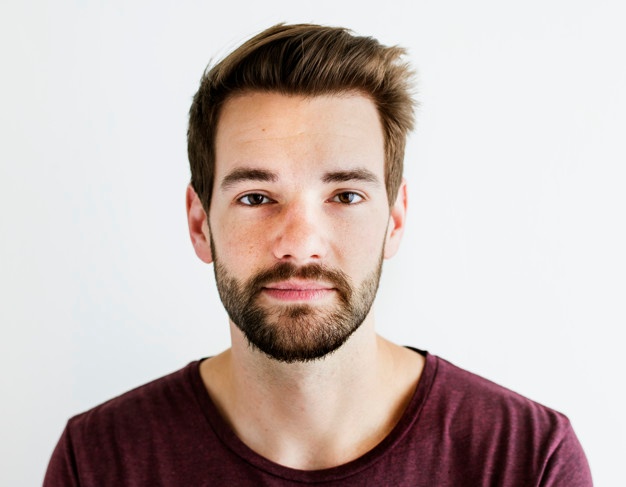 Lee Teck Leng, Robson
Non-Executive Director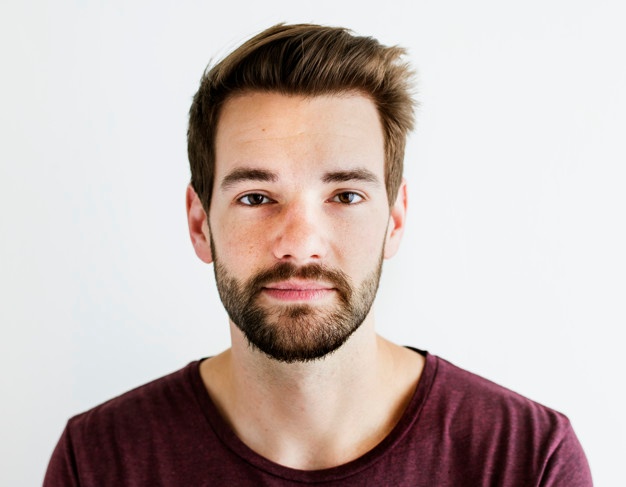 Tan Poh Heng
Independent Director
Our Community
Focus on Sheng Siong becoming a household name and their 5 key pillars – Business Excellence, Care for our Customers, Care for our Employees, Care for the Community, Care for the Environment
Business Excellence
Strategic growth, financial performance, capital and risk management and sound government have been the cornerstones of excellent business. We at Sheng Siong continuously strive for said excellence; sustaining our business in a competitive and ever-changing environment.
In 2017, we collaborated with Bank of China Singapore Branch (BOCSG) to jointly launch a co-branded Visa credit card in an effort to support Singapore's cashless goal. We extended Unified Point-of-Sales (UPOS) to all our outlets as at 30 September 2017, enabling our customers to make payment by card or mobile wallets using just one payment terminal. Our CEO, Mr Lim Hock Chee was also appointed a member of the MAS Payment Council which steers future e- payment solutions in Singapore.
We've grown and adapted to the wave of technological advances, taking advantage of these advances to improve operational efficiencies and productivity, enhancing our customers' retail experience.
Care for our Customers
Our customers make up a huge portion of the community. We focus on Food Safety and Quality, Healthy Diet Options and Affordability of Daily Necessities.
For Food Safety and Quality
For Healthier Food Options
We aim to provide the highest quality and value-for-money goods on the market, such as our Nature One Dairy, an Australian brand of infant milk formula that retails at more affordable prices relative to other brands. We also provide a 3% discount for all senior citizens every Wednesday, aged 60 and above.
Care for our Employees
We're constantly looking out for ways to help our employees grow and upgrade. Working closely with the Singapore Institute of Retail Studies (SIRS) has led to higher customer service standards at all our retail outlets. Combined with our on-the-job training that's soon to be formalized and our new extension currently being built at our distribution centre, we plan to start a training supermarket and work with partners in developing a training curriculum for our employees.
In 2017, as a way to show our appreciation towards our employees, our controlling shareholders Mr. Lim Hock Eng, Mr. Lim Hock Chee and Mr. Lim Hock Leng disbursed, out of their own pockets, annual education grants amounting to $389,550. The beneficiaries were 480 children of our lower- salaried employees.
Sheng Siong fosters an inclusive and familial working environment for our employees, strongly encouraging racial diversity and provide opportunities for one and all to experience new opportunities.
Care for our Community
Sheng Siong strongly believes that we should always give back to the society with gratitude. Every year, we have made an effort to provide financial assistance as well as sponsorships in-kind, lending our hands to those who are less fortunate. The spirit of giving has been well embraced by the Group as care for the community, for our customers, and for employees. These have been material aspects of our operations since its inception.
Some of our initiatives include:
Sheng Siong strongly believes that we should always give back to the society with gratitude. Every year, we have made an effort to provide financial assistance as well as sponsorships in-kind, lending our hands to those who are less fortunate. The spirit of giving has been well embraced by the Group as care for the community, for our customers, and for employees. These have been material aspects of our operations since its inception.
Project R.I.C.E.+ 2017
Where we assisted and supplied about 17,000 hampers of daily necessities for the needy, marking the 5 th consecutive year of collaboration with the Red Cross Youth.
#ILoveYouMumChallenge
In 2017, our 2 nd continuous support of the #ILoveYouMumChallenge organised by Mediacorp, on top of a $40,000 cash sponsorship, both our founders and employees personally participated in the social media video challenge, where they shared their thoughts about their first gifts to their mothers
Heart-warmers Volunteer Group
In 2017, we partnered with Heartwarmers Volunteer Group for a ground-up initiative called "Project 100=50", through a collaboration with multiple parties like Henderson-Dawson CCC and Sree Narayana Mission Home, which allowed selected beneficiaries to purchase items at a 50% discount up to a maximum of $50. The beneficiaries were lower middle-income families who required financial help, and this programme helped them save money when buying groceries at a discounted price.
Care for our Environment
As the 3 rd largest retailer in Singapore, we believe that we also have a part to play when it comes to tackling climate change. In line with the Sustainable Singapore goals, we look at how we can conserve resources and reduce our carbon footprint.
The 3Rs "reduce, reuse, recycle" principle is constantly brought up during the management of our resources. By monitoring and measuring the usage of our resources and waste streams, we not only conserve precious resources but contribute to a more sustainable environment, reduce costs and create value for all our stakeholders.
Sheng Siong has embraced solar energy as one of its alternative sources of energy. 11,000 square meters worth of solar panels were installed on the roof of our Mandai Link Distribution Centre. In 2014, it was the largest single photovoltaic system in Singapore, with a capacity of 1,200 kilowatts-peak and by 2017, solar energy contributed to 14% of our energy requirements for the distribution centre and eventually, our effort was recognised through the Solar Pioneer Awards conferred to us by the Singapore Economic Development Board (EDB).
Our Mission, Vision and Values
Sheng Siong's vision, mission, beliefs and values have largely remained the same at its core. In a time where nothing is certain and markets can change unexpectedly, Sheng Siong has continued to weather the storm and come out unscathed. A true testament to its unwavering spirit in the face of uncertainty.
Vision
To be the preferred retailer in the market, starting from Singapore and expanding further ashore.
Mission
To create value in a sustainable manner for our customers in a convenient and comfortable shopping environment with good service and quality products at reasonable prices.
Belief
With morality as our bedrock, we continue our legacy by setting self-expectations to walk the talk and to be good examples for others. With this, we will conquer all odds and ensure the continuity of Sheng Siong.
以道德为基础 (自我要求,言行一致),
以榜样为传承 (走出死亡,永续昇菘)。
Values
Be reasonable, harmonious, responsible and dedicated. Be earnest and efficient at work, with no empty promises and excuses.
合理,和谐,尽责,敬业。
认真,快,坚守承诺,绝不找借口。